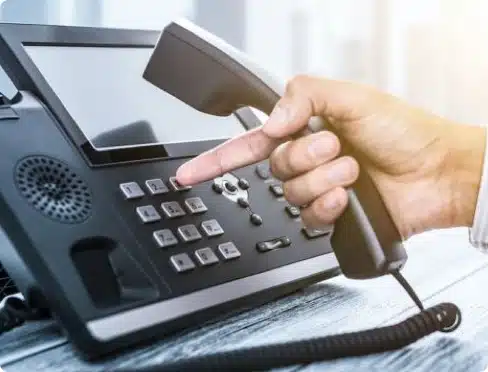 Our Business broadband services offer up to 10Gbps speeds which will ensure you don't have to wait for your business critical data. Coming in a range of current broadband options including Fibre and Wireless Leased Lines, FTTP, FTTC, ADSL2+ we ensure that your business is online 24/7 allowing you to embrace all cloud communication solutions.
Static IP Address available on all our packages
NoNAT option can be provided at no extra cost to utilise services such as VPN
Optional pre-configured routers and firewalls can be provided
Traffic is shaped to provide priority to business traffic so that you benefit from increased performance
Fibre and Wireless Leased Lines
Obsidian Networks leased line service gives you a guaranteed, high speed internet access together with control over your communication costs.
Obsidian Networks leased line provides you with a dedicated internet connection to your premises. This connection can be used to access the internet or to provide high speed point to point connection between your offices.

FTTP / FTTC / ADSL / EFM
All businesses rely on a fast, stable internet connectivity and at Obsidian Networks we review all available options that are available to you and your business, and we advice on which product we feel will not only give you the best speed, but also the most stable and robust connection that is available.
All of our broadband products are monitored 24/7 and our engineers respond to any outages to ensure you remain connected at all times.
FTTP (Fibre to the Premise)

FTTC (Fibre to the cabinet)

EFM (Ethernet First Mile)

ADSL (Standard Copper Broadband)
Wireless Networks
Wireless networking can be deployed anywhere, in any office or building allowing your staff and/or guests to roam without the constraints of being hard-wired into the network infrastructure.
We can install a wireless solution (both internally and externally) into your existing network infrastructure, providing your business with a high-speed and secure network for your staff and guests.
Your wireless networking requirements may include a single, secure wireless network for your team together with a secure guest network.
This could be extended to include multiple buildings across your location using point-to-point wireless solutions,
or we can wirelessly link multiple sites up to 5 miles apart.

We can also provide a managed wireless payment solution for your business. You will be able to provide Internet access to your customers and/or guests through chargeable wireless access points.
Looking for a more bespoke solution for your business?
We understand that businesses may have IT systems and services that are unusual or different requiring a tailor-made solution.
Our IT strategy meeting will allow us to gain an understanding of these.
Let's Get Started!

Strategy Meeting

At this strategy meeting, we will gain an understanding of your IT systems and show you how these could lead you to a Ransomware breach which may result in significant downtime and data loss.

IT System Proposal

We will send you an IT Support and Cybersecurity proposal detailing how we can protect you and your business.

Let's get started!

Once you are happy to sign up with us, one of our dedicated account managers will walk you through our digital on-boarding process.