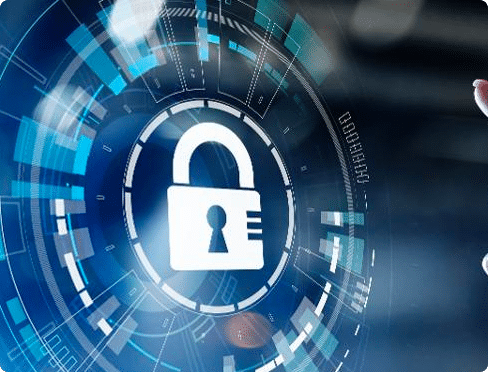 We provide a range of IT Cybersecurity solutions that will protect your business, with one aim, to ensure that you are as safe as you can possibly be when using your IT systems and browsing the web.
In its basic form, there are three signs that your system may have been affected by a cyber attack.
A slow computer. If you're machine feels slower than normal, then malicious software could be running in the background
Unusual email activity. If you find your account has been sending email without you knowing, or you are finding emails in your deleted items for no reason, this is a sign that a breach has taken place
Strange computer activity. If things are happening without you doing them, or software is added without you installing. If you use the machine regularly you will sense that something is not right
If any of these are happening with your business systems, we can help ensure your Cybersecurity becomes the forefront of your IT systems and network.
What our Cybersecurity solutions can do to help
Network Security and Vulnerability Audit
Carrying out network scanning for all known vulnerability and security threats and providing a report detailing all such items found with recommendations on how to resolve these and where you need, we will resolve these issues for you.
IT Security Policies and Management
Deployment and support of security policies for windows, Macs and Linux environments ensuring that they are strict with no access policies to maintain and maximise security for your devices.

Security Monitoring
Proactive 24/7 monitor of all your systems to ensure no security breaches are happening in real-time and protecting against any attacks via our software ensuring that you are protected at all times.

Email Security Scanning
We scan all of your inbound and outbound emails for malware and viruses ensuring these are being restricted prior to entering or leaving your network, protecting both you and your customers alike.

Penetration Testing
We perform penetration testing on your internal and external network to ensure you have no security holes within your technology systems. We present a report detailing all issues that have been identified, with a list of recommendation(s) on how to resolve these. Where required, we will resolve these on your behalf.

Data Backup
We ensure all of your systems and data are backed up, not left onsite for attack and tested to ensure that when needed, all of your systems and data can be restored to get you back up and running quickly, efficiently and with minimal downtime.

Anti-virus and Anti-malware
Installation, migration and support of all anti-virus and anti-malware security products for servers and workstations, ensuring these are centrally managed and reported on in the event of any breaches or definition updates. With daily scans being performed on all machines and alerts sent to our support team.

Encryption
Installation, migration and support of full disk encryption for your servers and workstations, configuration of email encryption for your business to allow you to send confidential information to your customers and employees where needed.

Total Security Solutions
Cyber attacks are becoming more sophisticated and businesses are more vulnerable than ever before. Obsidian Networks together with WatchGuard advanced security solutions can help keep malware and malicious software out of your IT network.

Looking for a more bespoke solution for your business?
We understand that businesses may have IT systems and services that are unusual or different requiring a tailor-made solution.
Our IT strategy meeting will allow us to gain an understanding of these.
Let's Get Started!

Strategy Meeting
At this strategy meeting, we will gain an understanding of your IT systems and show you how these could lead you to a Ransomware breach which may result in significant downtime and data loss.

IT System Proposal
We will send you an IT Support and Cybersecurity proposal detailing how we can protect you and your business.

Let's get started!
Once you are happy to sign up with us, one of our dedicated account managers will walk you through our digital on-boarding process.