Total Security Solutions with Obsidian Networks and WatchGuard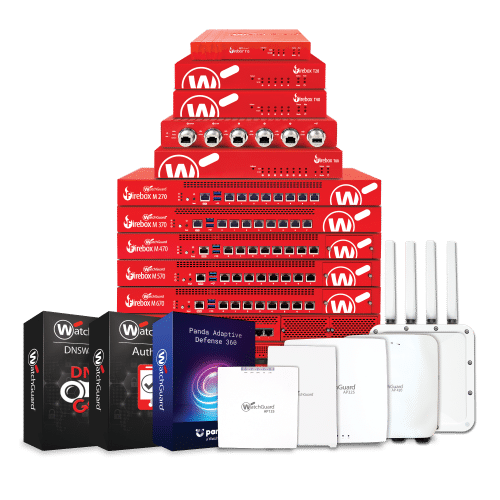 Complete network protection for your business
Cyber attacks are becoming more sophisticated and SMBs are more vulnerable than ever before. At Obsidian Networks we provide WatchGuard Security products with advanced security solutions that can help keep malware away from your systems and network.
Threat Detection and Response
Security data collected from the WatchGuard Firebox and WatchGuard Host Sensor is correlated by enterprise-grade threat intelligence to detect, prioritise and enable immediate action against malware attacks.
Host Ransomware Protection
Host Ransomware Protection is a feature of Threat Detection and Response that stays with your laptop no matter where you are and where you go. This sits and protects your laptops by blocking ransomware and malicious threats.
Advanced Persistent Threat (APT) Blocker
APT Blocker uses an award winning next-generation sandbox to detect and stop the most sophisticated attacks including ransomware, zero day threats and other advanced malware designed to evade and escape traditional security defences.