Introducing the Windows 11 Update
2 July 2021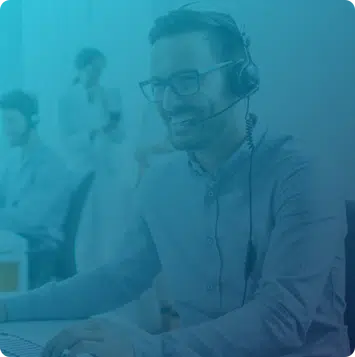 Introducing Windows 11! It has been 6 years since the release of Windows 10, the operating system that was supposed to stay with us forever, continually updating and releasing security patches and then last week Microsoft announced that soon Windows 11 would be dropping in late 2021.
Windows 10 has been a success for Microsoft, it is the most widely used computer operating system with over 1.3 billion machines having it installed. Now we have Windows 11 to look forward to, with a new design and lots of feature updates. Microsoft Chief Product Officer has stated that Windows 11 is "the Windows that brings you closer to the things you love".
Windows 11 features that we can expect to see upon release are:
A new looking Interface, similar to Mac
Windows 11 features a clean, rounded design, pastel colours and by default a centered Start Bar and Taskbar. It also comes with a shiny new Windows logo, that is square in shape and looks like four equal sized panes of a window.
Integrated Android Apps
Windows 11 will be bringing Android Apps via Amazon App Store and this will be fully native and integrated into Windows 11
Windows App Store
Windows 11 comes with a brand new Windows App Store, it will be faster and the most secure way to get your Apps in Windows.
Teams Integration
Team will be integrated directly into the Taskbar, this will make it easier to access and will become more prominent like Apple's FaceTime. You will also be able to access Teams from any type of device, not just Windows 11
Virtual Desktop Support
Windows 11 will allow you to setup Virtual Desktops like you can already do on MacOS. This will allow you to have multiple desktops for business and personal use.
Snap Groups and Layouts
Windows 11 will make multi-tasking so much easier, also the ability to move from monitor to laptop will be simpler too. You can create collections of apps that you use which sit within your Taskbar and can then be maximised or minimised at once allowing you to switch between tasks seamlessly. Windows 11 will also allow you plug and unplug from monitors on your laptop more easily and without losing the position of where your apps were located on screen.
Longer Battery Life
Windows 11 will deliver more performance to your machine whilst browsing the internet. Windows updates will be 40% smaller and fewer required due to the increased security of the operating system. Major upgrades will be less than Windows 10, only shipping once per year as opposed to two per year with Windows 10.
Windows 11 will begin rolling our late 2021, most likely to be November/December. Not all current machines will be able to receive the update to Windows 11, if you are unsure as to if your machine will be compatible, speak with a member of our team who will be able to assist and confirm if your system will be eligible for the upgrade.
For the operating system that was supposed to be with us forever, we will soon be saying goodbye to Window 10, and hello to Windows 11.