Staying Connected with Microsoft Teams
12 January 2021
Empowering remote work to help your team stay productive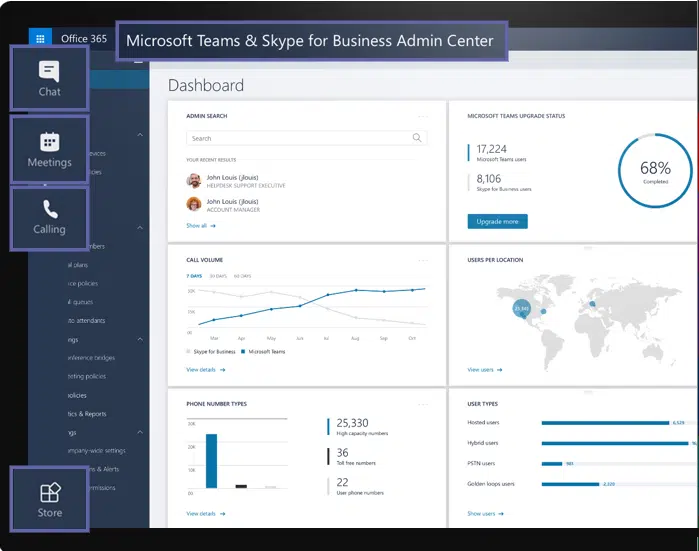 With more people working from home, here is our guide on how to stay connected with Microsoft Teams.
In these difficult times, as businesses we need to manage new work situations for social distancing.
Working Remotely

More employees are working from home than ever before
Business resources are shifting more and more quickly over to online services

Disrupting the routine

Employees are having to adjust to new environments
Collaboration is being more and more digital based

Connecting with your team

We are working under reduced in-person interactions
Employees are feeling isolated from a lack of contact with the rest of their team
Your work, all in one place
With Microsoft Teams you can maintain productivity and stay connected with your team by communicating, sharing and collaborating on your day to day tasks by utilising the power of the Microsoft Teams app.
Maintain productivity, no matter where you work
Communicate and Collaborate

Microsoft Teams has multiple features and the responsiveness you need to enable remote work

Empower Teams across your business

Microsoft Teams is flexible enough for any team, business or department to use for project and document collaboration
Microsoft Teams is the hub for teamwork, a chat based workspace that enables teams to be more productive by giving them a single and secure location that brings together everything a team needs. Chats, meetings, calls, documents. Microsoft Teams is one place for all of your needs.
Microsoft Teams delivers on four core promises to create a digital workspace for a high performing team
Communicate

Through chat, video meetings and calls. Firstly, Microsoft Teams solves the communication needs of a diverse workforce. Since its release Teams has evolved to include a complete meeting experience, as well as chat, voice and video. You can use Teams for informal one to one meetings or group chats. This can be directly on your mobile phone if you're on the go, or you can have an open conversation in a channel. This enables people to share information in a transparent way to accelerate decision making. It is then really easy to move from a chat into a face to face meeting, all by a click of a button.
Collaborate 

With integrated Office 365 apps. When it comes to collaboration, the seamless Office integration enables your workforce to use the Office apps that they are familiar with and love. Word, Excel, PowerPoint, OneNote, SharePoint, Planner or even Power BI right from within Teams itself. Teams is unique in how it enables collaboration. Today, when you want some feedback from a member of your team, you send them a file via email, they store it locally with comments, you then store it again…it can be a vicious circle that results in the document having V1,V2,V3 versions and you have to jump between them and your email to get the work done. Teams brings all of the Office 365 services together so that you can easily share and co-author on files and documents without the need to email anybody.
Customise and Extend

With 3rd party apps, processes and devices. Many of us use other services other than Office 365 or other Microsoft products which results in us having to jump between applications and spend time swapping over to these other applications. With Teams you can customise it to become not only the hub for Office 365 services but for all of the services and tools you use within your business on a day to day basis. You can customise Teams with tabs, connectors and bots to include the apps and services that you need. Teams can integrate with over 150 partners.

Work with confidence

Enterprise level security, compliance and manageability. Microsoft Teams comes with enterprise grade security, compliance and manageability that you expect from Office 365 which customers tell us is a huge value add for them.
If you feel your business could benefit from utilising the power and flexibility of Office 365 applications and specifically with what Teams can help your business and team to achieve, we would love to speak with you and take you through the options that are available to you.
Our team can seamlessly transition you over to this modern way of working and take the stress out of any migration for you. To truly see the benefits of a modern approach to remote working, Office 365 and Teams is the new generation of working from home.